The Ultimate In Luxury Service For all Occasions
Visiting a significant business client? Hosting an important conference? Or simply an airport transfer, Hertz Thailand chauffeur- driven service can make a difference when a difference is required!
Just take a back seat and let our professional chauffeur takes you to anywhere you want go. No more worries about traffic congestion or parking, our chauffeur- driven service will get you to your destination relax and on-time
Benefits
Professional English-speaking chauffeur who will meet and escort you to the car without hassle
High Quality luxury air-conditioned and non-smoking vehicles
Flexible rental packages available for airport/hotel transfer, Point A to B transfers, hourly rental, a full day 9 hours rental and as directed transfers.
Rates include petrol, insurance and driver.
As Directed Transfers
The chauffeur will meet you at the airport, office, restaurant, hotel or home. There is no need to plan your journey. Anywhere you want to go… You are in charge!
Individual rentals
As a value-added service, we will keep track of your preferences when you contract our chauffeur drive services on a regular basis. Your regular routes will be stored in our database so we can replicate your booking quickly. We will also you informed you of any new products and services to make your travel life a lot easier.
Corporate rentals
Hertz can provide special rates and discounts to regular clients.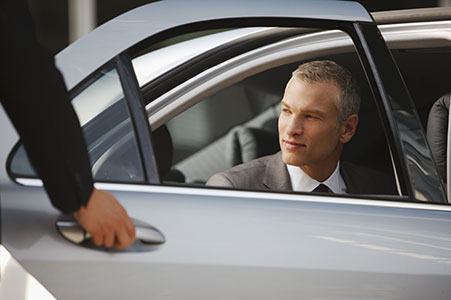 Please book at least 48 hours in advance prior to pickup
Contact us
Reservation Hotline: Tel: +66-2266-4666
Fax: +66-2266-4360
Reservation Email: limousine@hertzthailand.com
Reservation Hours: Monday - Friday
08.30 - 18.00